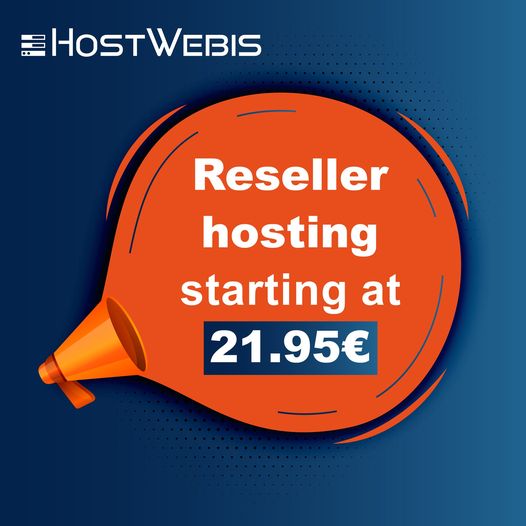 Do you want Cheap cPanel Reseller hosting for you and your clients?
Then get a reseller hosting plan!
Reseller hosting is very useful for web developers and designers.
With it, you can easily set up and maintain websites for your multiple clients in just one place.
Get your reseller hosting plan (starting from 21.95€/month) at www.hostwebis.com.
#Resellers #ResellerHosting