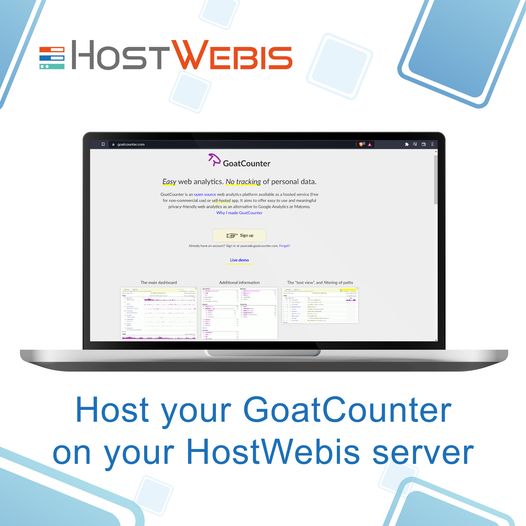 Analyze your website traffic in an easy, fast, and privacy-friendly way.
GoatCounter tracks all the data you need!
And yet, it doesn't affect website loading times like more popular alternatives (looking at you, Google!) and you won't need to set up a GDPR notice.
Host GoatCounter with your website on www.hostwebis.com.
#WebsiteDevelopment #MarketingTips